Post by Alchemical Interactive on Feb 15, 2018 20:10:33 GMT
Version 0.13 Update
Realm of Rulers 0.13 update brings new features such as higher tier resources and tools, reworked AI, starting task list, re balanced tool durability and various bug fixes and polish!
Steel and Tungsten
In 0.13 we have added two new top tier resources. These are steel and tungsten. Steel bars are made from iron bars being smelted in a furnace which then can be used to make the new steel axe, pickaxe and sword.
Tungsten is found while mining and can be found by the Miner citizen. Tungsten or can be smelted into bars and used to make the tungsten axe, pickaxe, and sword. Both steel and tungsten tools have greater durability and weapons have upgraded damage.
More crafting recipes, buildings and uses for these resources will be available in future updates.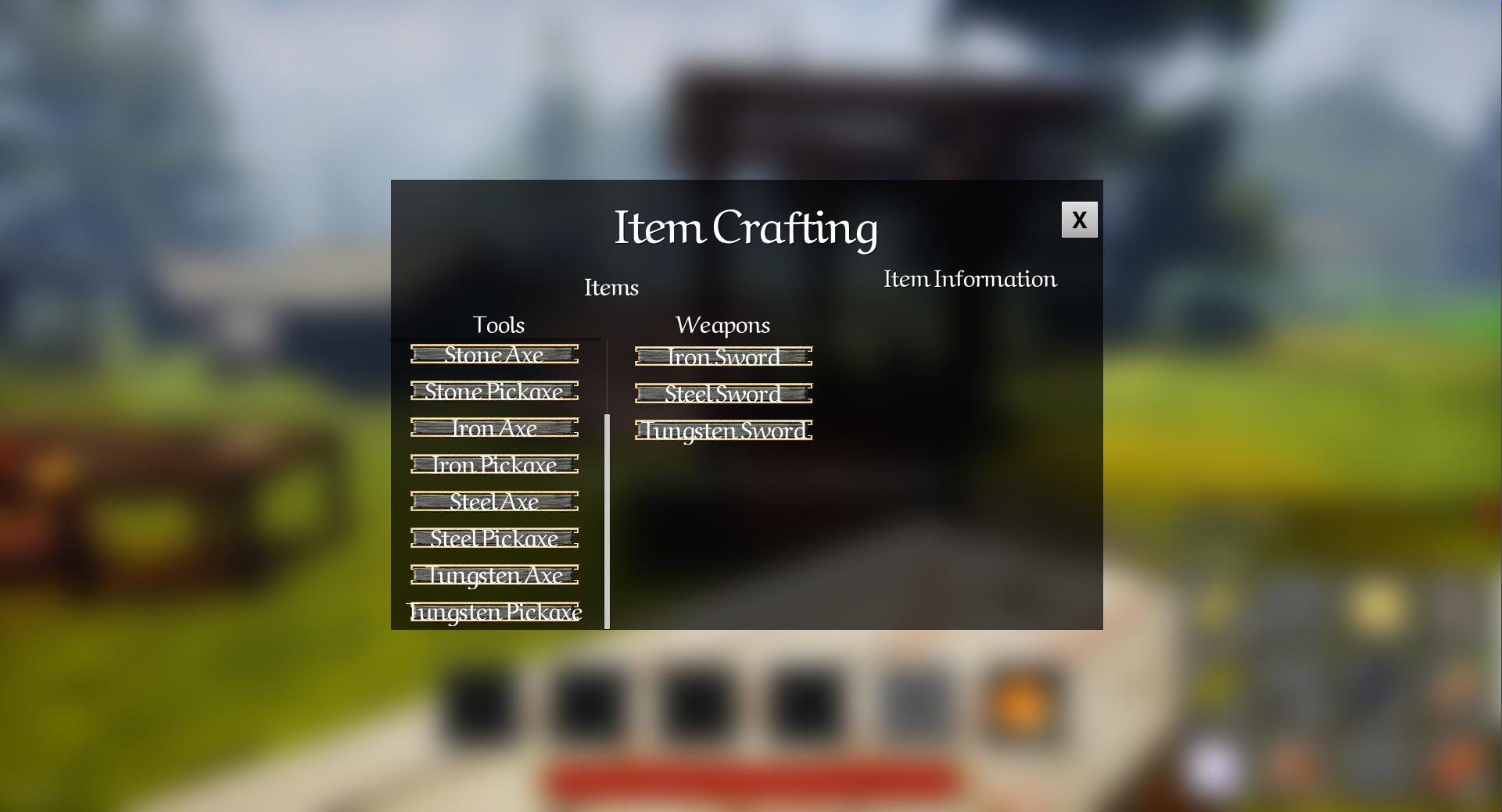 Reworked AI
We have gone over the AI systems for the citizens and outlaws. We have found the issues that can occur with these systems and have tried to rectify some of the major issues. The main issue that should be completely fixed is the lumberjack AI. They should no longer stand still permanently as a complete re write of this system was required.
If you have any other suggestions or fixes that you think would help the game [make a new thread here on the forum.
Starting Task List
We have added a new task list when starting a new save. This makes it easier to understand how to get a simple town started. This is accessed by opening your inventory. In the future we can add more task lists for specific objectives or gameplay.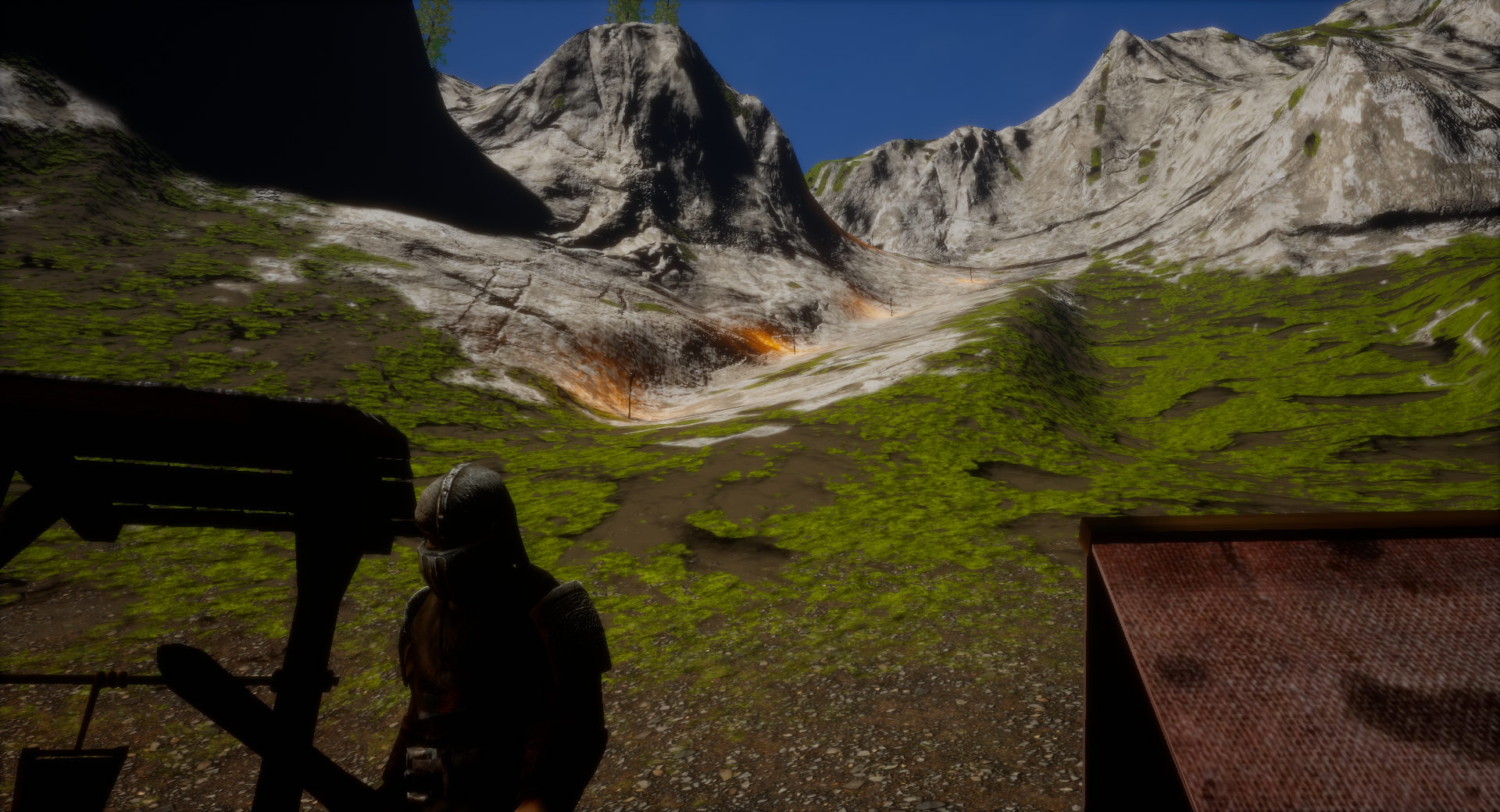 Re balancing durability
Some members of the community had issues with tools and how short they lasted when gathering resources. A complete re balance has now been complete giving much more time for lower grade tools and making higher grade tools more useful.
Other tweaks and changes
From our gamejolt comments and our forum threads we fixed many bugs and issues that were reported. If you have any suggestions or bug reports write a comment on our gamejolt page or make a thread here on the forums.
Changelog:
- Added new starting task list
- AI rework (fixes lumberjack standing still)
- Fixed pause menu buttons and cursor not lining up with UI on certain resolutions
- Improved reliability of interaction systems (ongoing)
- Fixed market stall and woodworking station loading scale incorrectly.
- Re balanced tool durability
- Added new steel bar
- Added new steel tools (Axe, Pickaxe, Sword)
- Added new tungsten bar and ore
- Added new tungsten tools (Axe, Pickaxe, Sword)
- Reworked crafting menu to scale with more items
- Added I keybind for inventory (You can use either I or B)
- Fixed AI falling through floor when spawning
- Fixed some instances of outlaws sliding when they die (ongoing)
Thanks for reading our devlog!
Thank you to all players who test and give feedback! It is invaluable and helps us greatly. We hope you enjoy Realm of Rulers!