Post by Alchemical Interactive on Jul 14, 2018 16:44:38 GMT
Version 0.16 Development
Progress on patch 0.16 is coming along nicely with some new exciting features being implemented such as first pass AI animals, inventory system overhaul and a large push for per frame optimisation.
First Pass AI Animals
To improve the life and feeling of the game world world we are working towards populating it with AI animals that will roam and interact with each other and your citizens.
The first pass of this system is roaming deer, rabbits and eagles. In future updates we will improve the biodiversity of our game world with dangerous animals to watch out for while exploring.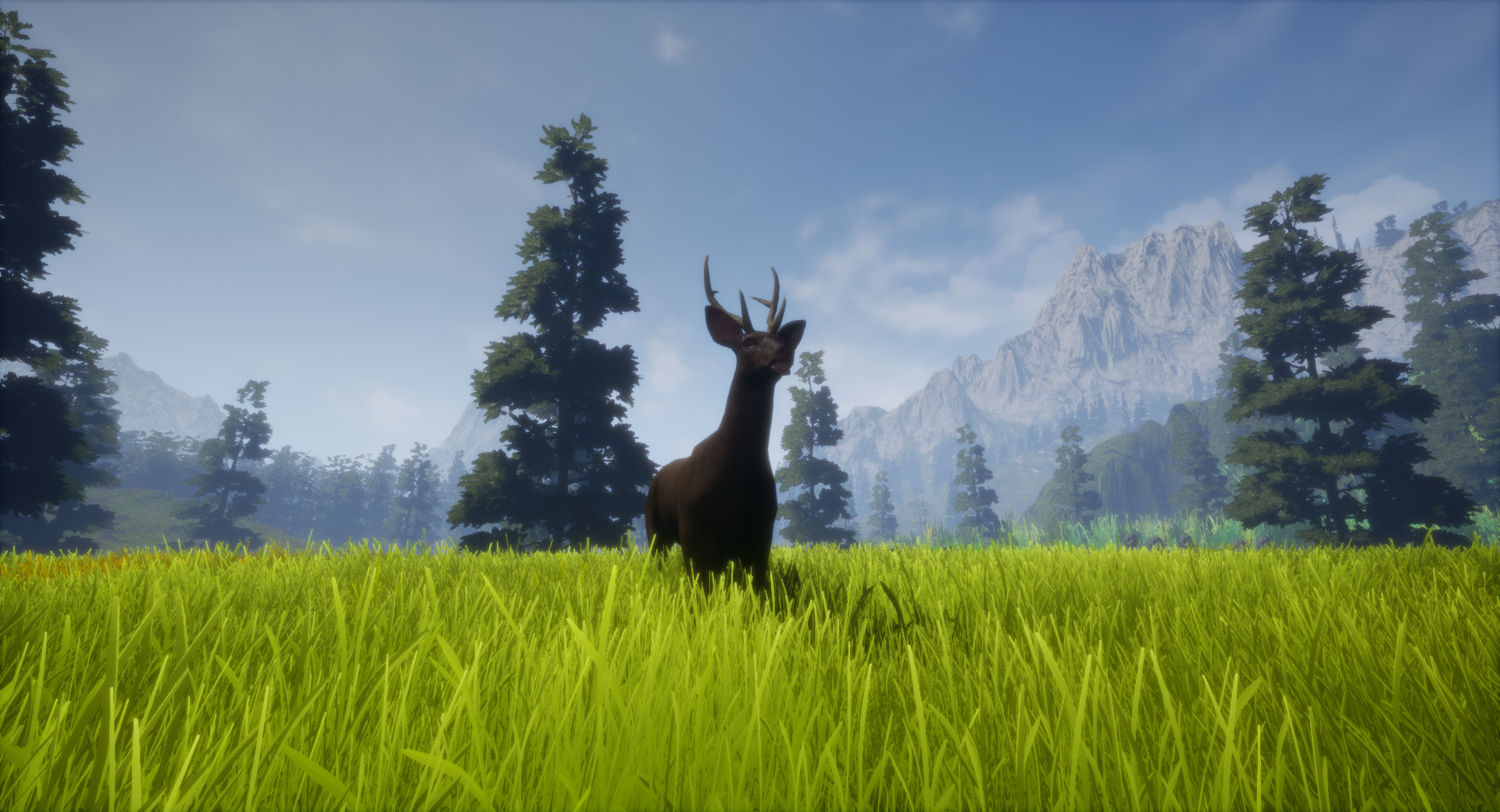 All systems like this will be improved and added to in future updates to widen the range of gameplay possibilities.
If you have any suggestions for new animals or behaviours let us know here on our forums!
Inventory System Overhaul
This has been a popular suggestion on our discord and forums for a while and we decided that it was time to implement it.
Separating the players inventory from the town storage was needed as we now have many different citizen types that interact with each other cluttering your precious inventory space.
Now in 0.16 your citizens deposit their resources into your town storage which is accessible from your town settlement. This will open up an interface with a large amount of slots from which you can drag and drop between inventory and storage.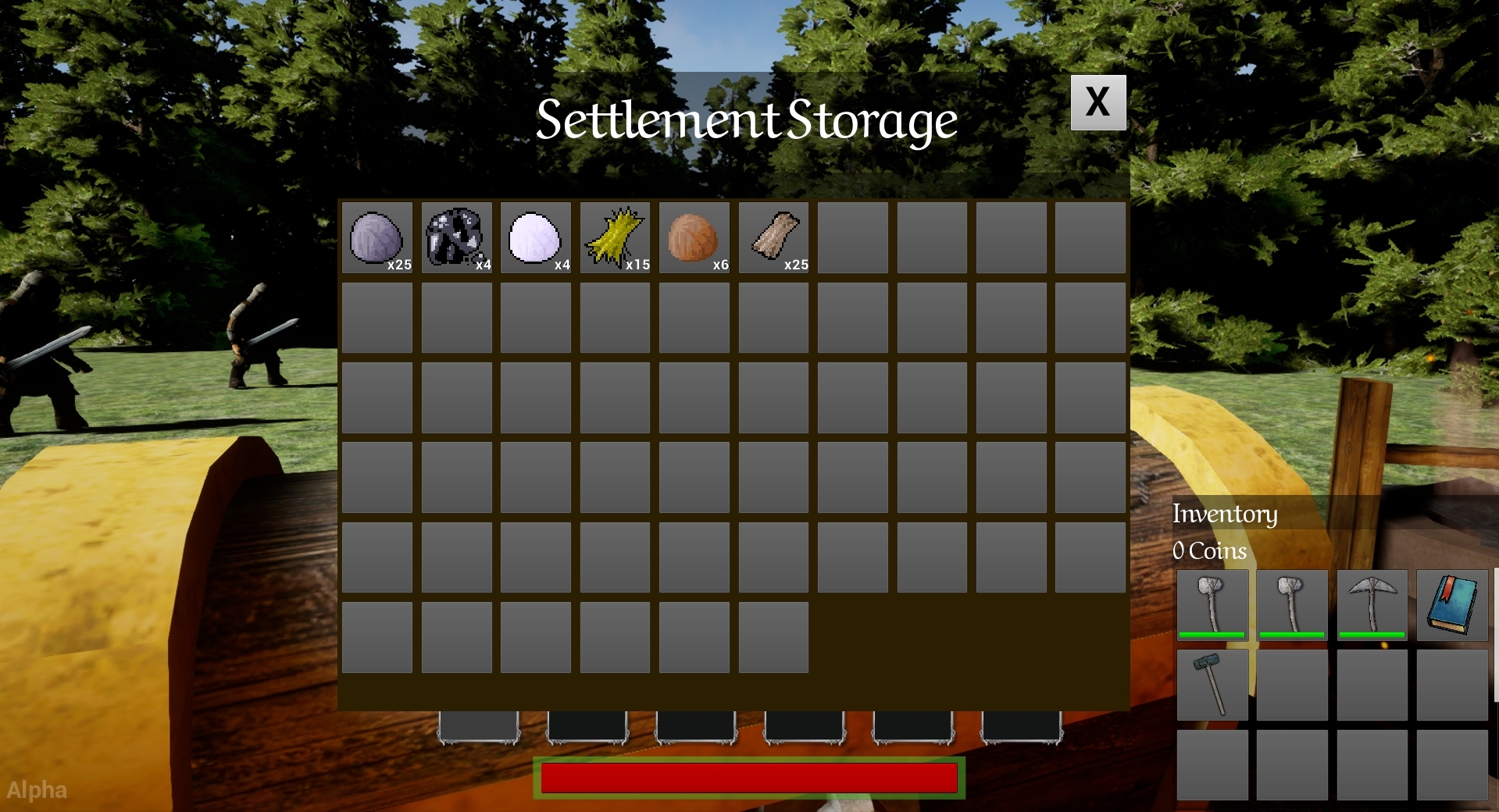 Optimsation Pass
We are always working on optimising the game to give a more enjoyable experience for as many players as possible.
In patch 0.16 we have put a large focus on this and the frame rates should be better for players with less powerful graphics cards or processors.
We always recommend to our players that you play our game with a dedicated graphics card as it will give the best experience.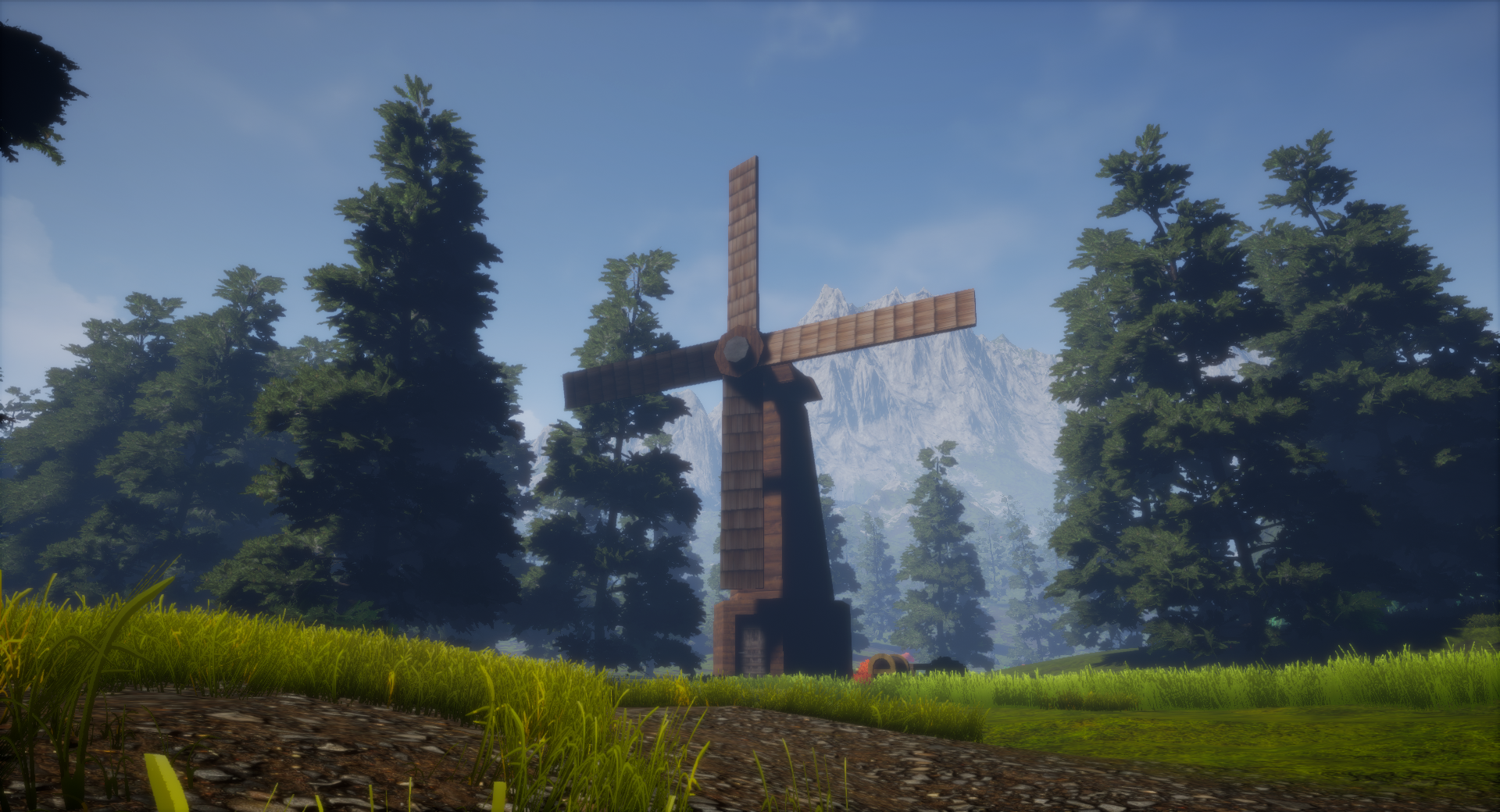 Patreon and Twitter sneak peeks
If you weren't aware, we have a twitter and a patreon account that we post sneak peaks relating to the development of Realm of Rulers.
These sneak peeks arrive first on our patreon page for patrons that pledge $3 or more per month. Later we release screenshots and information on our twitter page to the whole community.
Our social media links are below.
Want to Support Us?
Follow us on Twitter
or
check out our Patreon page
. We currently run and develop Realm of Rulers out of our own pockets and make the game for fun. If you want to support the development think about
becoming a patron
.
Thanks for reading our devlog!
Thank you to all players who test and give feedback! It is invaluable and helps us greatly. We hope you enjoy Realm of Rulers!